MayFlower Nursery was started in 2007 by Michael Gleason. Michael was the previous owner of Pierce Farm Service from 1996-2006. After offering flowers on a small scale at the feed store for many years, it was decided that Pierce and the surrounding areas would be served better with a larger scale operation. And so MayFlower was born!
In the first year of operation MayFlower offered a wide array of flowers ranging from annuals to perennials and even some herbs. MayFlower also offered garden seed, mother's day and memorial day baskets,  and vegetable plants.
In the fall of 2012, MayFlower expanded to include an additional 90×30 greenhouse.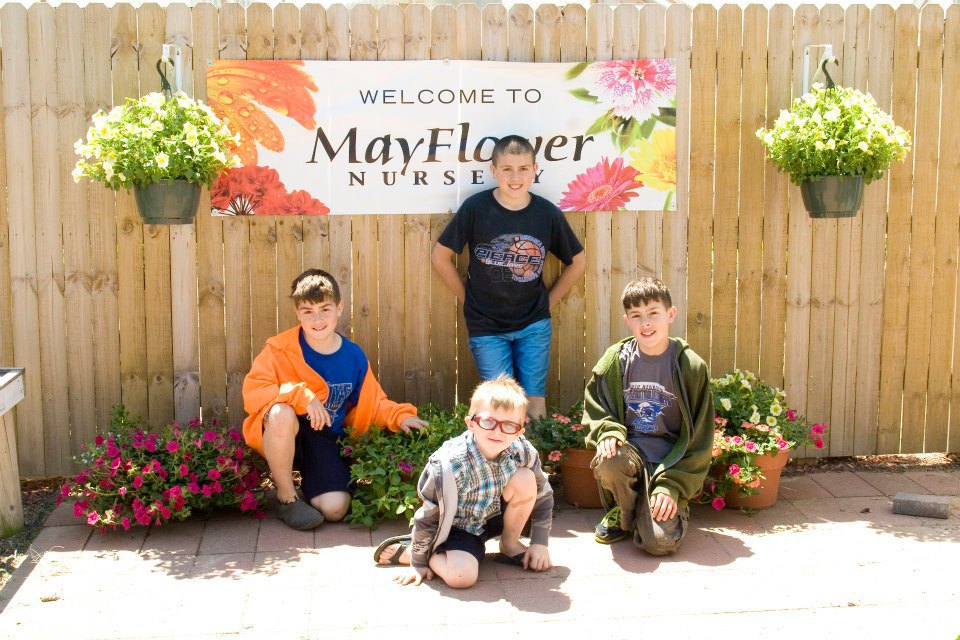 MayFlower Nursery has expanded its operations since its initial opening.  We now offer a full line of nursery products including bedding plants, perennials, vegetables, herbs, house plants, trees and shrubs.
Our hanging baskets are in high demand and are available in four sizes to fit your budget.  We offer a variety of patio pots, color bowls and ovals and custom potted arrangements perfect for gifts.
We continue to offer bulk garden seed and hard to find annuals that box stores are unlikely to carry.  Gift certificates are available in any amount and never expire.
Annuals: singles, 4pk and 6pks
Vegetables: singles, 4pks and 6pks
Herbs
Perennials
House Plants
Succulents
Accents
Bulk garden seed
Hanging Baskets
Patio Pots
Color Bowls & Ovals
2018
We've experienced tremendous growth every year and 2018 is on track to be our best yet.  Our expanded product line of succulents, trees and shrubs is a welcome addition and a sure customer pleaser.
Our services will expand from custom bring-in-your-own-pot plantings to now include tree service. If you purchase your tree from us we'll plant it for you for an additional fee.
2019
MayFlower will be adding another 30×60 greenhouse to production in 2019. This will increase our growing capacity and ability to continue to bring you a larger selection of plants.
We plan on expanding our trees and shrubs inventory, too.  We're not done growing yet!